AHHH. IT'S SUMMER, GUYS. *screams*
happy summer, friends! I hope all of you made it through finals not too badly. I've only been out of school for a little bit now, and freedom has been enjoyable– why not kick it off with a bucket list?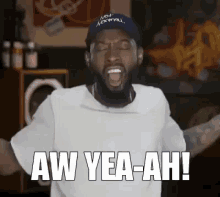 most of you might already have your bucket list written out, but here's my bucket list, and more inspiration and ideas if you wanted to add even more to your list! I mean, summer is going to be over faster than you think, so you might as well do as much as you can before… it's over…
… but let's not talk negatively, shall we?
my summer bucket list 2018
learn a new instrument, or take on a new talent or hobby. you could always learn something new! one of my main goals this year is to get a uke and start learning how to play.
win Camp NaNoWriMo in July. Camp NaNo is a great way to keep up with writing over the summer. I'm really excited for July NaNo!
buy a surfboard, and learn how to surf. I've wanted to surf for ages! I'll be learning how to surf, all I need now is to buy a surfboard!
do a movie marathon with friends or family. last year, my family did a movie marathon with the Planet of the Apes, and then we went to the movie theater to watch the newest movie! it was really fun and I hope to do it again!
spend more time at the beach and not get sunburned! I know I'm already at the beach for, like, two weeks straight because of Junior Guards, but I don't really go to the beach as often as I would like. plus, I'm wanting to buy a surfboard soon! (see goal 3) and not get sunburned in the process.
host a beach bonfire with friends! I've been wanting to do one of these for so long! I went to one with my school and had a blast. I was thinking to host one soon.
read 20 books by the end of the summer, or even more. summertime is also one of my favorite times of the year because of the chill time! you have so much spare time to read, write, etc. and I want to take advantage of that.
go horseback riding more often. I love horses, and luckily I'll be in the company of them a bit more during the summer.
stargaze and take photos of the stars in the middle of the night. I've just recently did this when I stayed at a lake house in the middle of the desert. it was so refreshing to see so many stars more than usual. they just covered the entire sky with twinkling shards of light. I wasn't able to take photos, but hopefully soon I'll have the chance to!
have donuts for dinner. XD yeah, this was a weird goal, but I've actually done this before and am striving to get my parents to let us do it again!! (pleassee, mom??)
keep up with Bible reading habits!! which I definitely need to get in the habit of again ahem.
try and learn a foreign language, and keep up with Chinese. I've been learning how to speak in Chinese although I can only understand 1/3 of it at the moment, for quite a while now! it's definitely not my favorite thing to do, but it's really worth it! except for the writing. asdfghjhgf. like… how?? it's paper-balling and mind-exhausting.
actually make a dent in my tbr. I HAVE TOO MANY BOOKS TO READ, GUYS. also, I need suggestions for a new series to start, maybe Hunger Games or Hobbit? suggestions in the comments!
start a portfolio blog for my photography and such. I've been on the verge of starting one to showcase my photography and writing! I was thinking of starting a portfolio blog as an add-on to this lifestyle blog, would that be cool?
make homemade fruit popsicles! ahh, popsicles are super fun to make during the summertime!! wait, wasn't I going sugar-free?
stay sugar-free. or at least try to stay sugar-free for the entire summer. *cough*
take more photoshoots! photoshoots are so much fun especially for aspiring photographers like me. I'd like to do more of these since I actually have time now.
audition for a musical and get a lead role. I haven't been in a musical since last spring… I really want to try auditioning again! my competition season is going to be over soon, so I want to try theatre again.
possibly sign-up for a summer craft fair? I just recently participated in a craft fair in May. it was such another awesome experience! (except for the fact I didn't make any profit till end) 
and last but not least, go camping! fun fact: I've never been camping before! never in my lifetime. XD so, maybe I can try that this year?
and, there you have it! I hope all of you enjoyed reading my summer bucket list and I hope I inspired you with some other bucket list ideas! hope you're having a great summer so far!
happy summer! // what are some of your bucket list goals? // are you out of school yet? // have any book series suggestions? // what are your book fandoms? // you having a great summer so far? // let's chat in the comments!
have a nice day. xx,